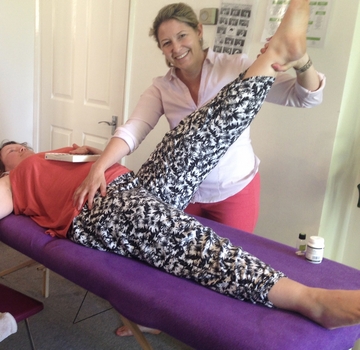 P.G.C.E Secondary Teacher of Physical Education Northumbria University 1998


ITEC Level 3 Diploma in Diet and Nutrition for complementary therapists 2009


Master Practitioner in NLP and Time Line Therapy 2011


Diplomat in Systematic Kinesiology T.A.S.K 2011


Trainer in Foundation Kinesiology T.A.S.K 2012


ITEC Level 3 Indian Head Massage 2015


Trainer in Diploma Kinesiology K.A 2019



When I experienced kinesiology for digestive issues, it literally changed my life for the better. My digestive discomfort disappeared, I had more energy and felt the recommendations given for dietary choices improved my health and wellbeing. From that moment, I was determined to learn and train as a Kinesiologist to support friends, family and clients with health conditions.


Having practised kinesiology for over 10 years, I have supported clients with varying health problems including digestive, fertility, hormonal, stress, structural/joint issues, skin conditions as well as clients in pain. I love seeing the progress of individuals who have felt the benefit of the session. I give guidance and support for lifestyle and nutritional changes so clients can make informed decisions on improving their health and wellbeing.


I am also passionate about delivering both the Foundation and Diploma courses in kinesiology. I provide personalised courses to suit all levels of expertise and tailor the course to suit your individual needs and requirements. Whether it's learning the foundation course to add muscle response testing and techniques to current qualification or for supporting family and friends, foundation Kinesiology is a great starting point for balanced health. Moving forward onto the professional Diploma qualification is also an option as a new career opportunity. It is fantastic to see students I have taught, grow to become confident practitioners, progressing into their own specialised careers, often moving forward onto learning the diploma!

More information on Kinesiology training courses